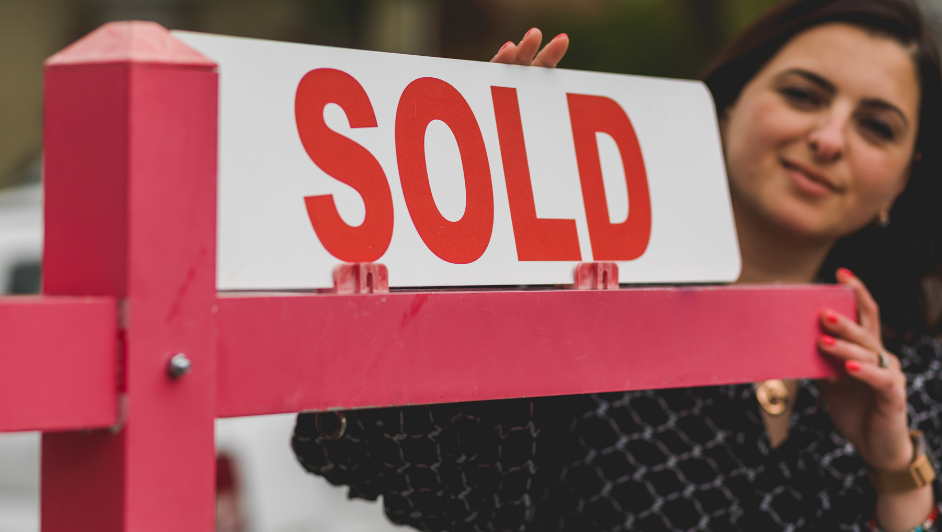 Becoming a successful part time real estate agent, just like a full time real estate agent, doesn't happen over night. It takes an entrepreneurial mindset, dedication & consistent work to developing your business. Let take a look at these 10 actionable steps that can be used on Day 1 of building your successful real estate business.
Step 1: Successful Part Time Real Estate Agents Create A Business Plan
Creating a business plan for your successful part time real estate business keeps your focused and hold you accountable on your WHY. Why are you building this business? Is it for financial freedom? Is it to build generational wealth for your family? Is it to build an additional source of income? These are all examples of questions that will be answered in your business plan. A well thought out real estate business plan shows you:
Where your business is today & your mission statement (your WHY)
What are the 1 year, 5 year, 10 year, etc future goals for your business
The steps of how you will achieve said future goals
What key performance indicators (KPI) that will measure your progress towards said goals
When & how you will recognize when a change is necessary to stay with your current goals or to potentially change them
Step 2: Successful Part Time Real Estate Agents Have a Lead Management
Figuring out how to manage your potential clients & sphere of influence can be a daunting task. Most successful part time real estate agents utilize a customer relationship management (CRM) tool to keep themselves organize and effectively connecting with all of their clients & growing the relationships. Most brokerages will offer their CRM system to use, but you can also purchase a CRM system on your own. These systems can be costly, so utilizing your brokers CRM system may be more cost effective to start with. Here are ways a CRM can be used as a powerful tool for your real estate business:
Send automatic personalized email marketing & monthly newsletter campaigns.
Set up a re-engagement campaign.
Keep track your referrals.
Set up gift campaigns for birthdays, special occasions or memorable events such as closing on your house.
Keep in constant contact with leads & past/current clients on new products or events
Powerful automated follow up messages based on previous activity from your prospective clients.
On more ways to generate leads as a new real estate agent, click here.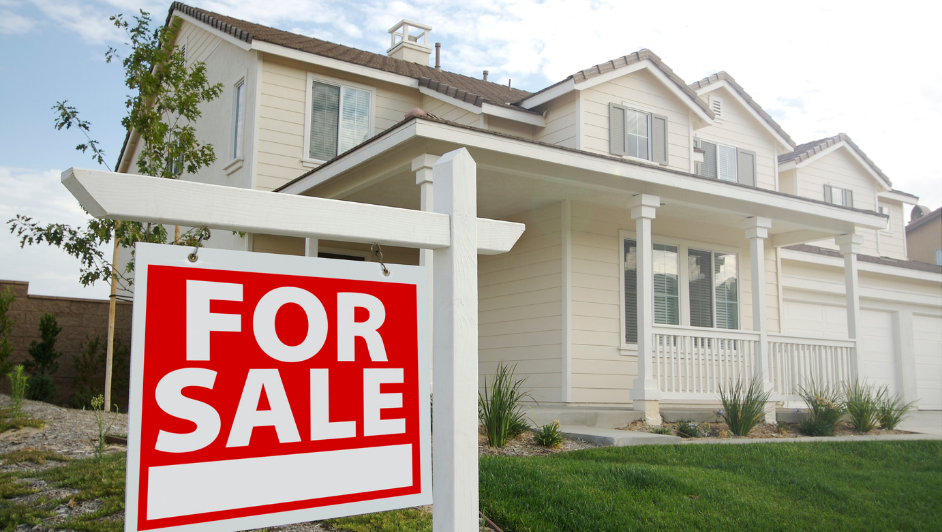 Step 3: Successful Part Time Real Estate Agents Create a Routine That You Can Stick With
One of the benefits of becoming a part time agent is for the time freedom to work around your crazy schedule. However, developing a routine for building & cultivating meaningful leads is key to becoming successful part time real estate business.
A successful part time real estate agent's daily schedule generally consists of:
A morning routine that puts you in the right mindset. Examples include, reading a personal development book for 10 minutes, mediation, wash routine, exercise routine, or anything else that gets you pumped up for the day.
Schedule tasks aimed at achieving your daily, weekly & monthly goals – developing future business planning & accountability.
Prospecting and nurturing leads
Completing transaction paperwork necessary for closing deals
Blocking time for showings, buyer & seller appointments & marketing
Education & training – setting aside a block of time dedicated to this, will keep your real estate business always moving forward & improving.
Scheduling YOU time – juggling a full time job and launching a successful part time real estate business requires you to be on your A game all the time. If you don't schedule daily time for self care, your physical & mental health will suffer greatly. Scheduling daily tasks such as a daily walk, mediation, naps, exercise, nourishing yourself with healthy meals & snacks, etc will help you keep crushing it both in your full time job & part time real estate business.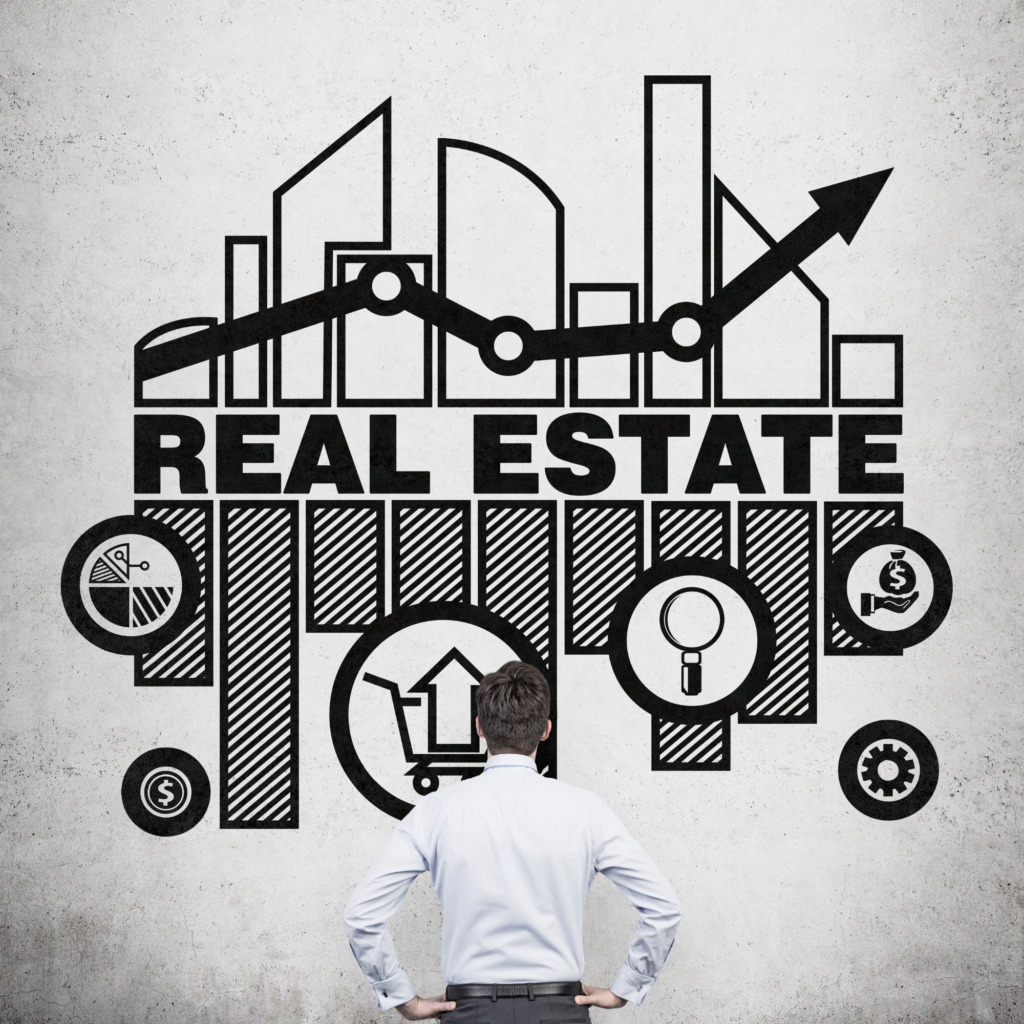 Step 4: Successful Part Time Real Estate Agents Become a Lifelong Learners
The pre-licensing coursework was just the beginning of your educational real estate journey. In order to stay up-to-date with the latest and greatest to offer in real estate, you must be continuously educating yourself whether your are a part time or full time agent. A successful part time real estate agent will:
Constantly review and keep in the know of any changes in the market & neighborhoods you serve.
Keep up to date with current mortgage rates
Review any changes to the current real estate laws & practices. Check in with your state requirements for continuing education requirements.
Keep up with any new technologies & tools that may help grow your business
Attend any relevant trainings, from other current top producing real estate agents, that will help you build your business & personal brand.
Step 5: Successful Part Time Real Estate Agents Get the Training & Experience
Getting the training you need to become a successful part time real estate agent is crucial to catapulting your real estate business. Learning from other agents or brokers who have years of experience can help you avoid costly newbie mistakes. Here are ways of getting the training & experience needed to becoming a successful part time real estate agent:
Learn your brokerages rules & policies. This will help you avoid any issues down the line & making any costly mistakes. Attending your brokerage's weekly meeting will help you keep up to date with any changes happening & get to know how your brokerage works.
Attend trainings on a weekly basis. Even though we touched on this in the last section, it is worth mentioning this again. Take advantage of all of the training programs your broker offers. Other ways to find training is to search for podcasts, YouTube videos or read books.
Get yourself a mentor. Preferably one who is currently a successful real estate agent as they are going to have the most relevant information. Also finding multiple mentors may be helpful, especially if they bring different knowledge & opinions that could give you different insights & aspects of growing your business.
Put in the reps. Just like going to the gym and putting in your daily reps for building your stamina up, you will need to do the same as a real estate agent. The best way to do this is to gain experience by hosting open houses, filling out the real estate paperwork until your are comfortable writing & understand them or shadowing other agents on their listing & buyers appointment.
Step 6: Successful Part Time Real Estate Agents Build a Referral Network
Building a referral network is a powerful source of lead generation that is key to becoming a successful part time real estate agent. As part time agents, we don't have the time to field every lead that is generated through traditional pay-for-play lead generation techniques. We have to be intentional of our time and building a strong referral network is one way to do it. Here are some tips of building a strong referral network, especially when your time is limited:
Provide service above and beyond when working with your clients.
Keep in contact with your clients, even after the deal is done. One way to do this is to provide gifts on special occasions, birthdays, anniversaries, life-changing evens (like a new baby on the way), etc. Keeping in contact with your past clients will not only show your clients how much you value them but it will keep your name top of mind, especially if they know some one in need of your services.
Have a good working relationship with other agents on the other side of the deal. If they remember how great an experience it was working with you, they may be more likely to refer a client to you.
Be involved with your community. Attending conferences & events will keep you top of people's mind and will show that you are a contributing member of the community you serve. Hosting food trucks, block parties, & working with local charities are just a few ways you can give back to the community.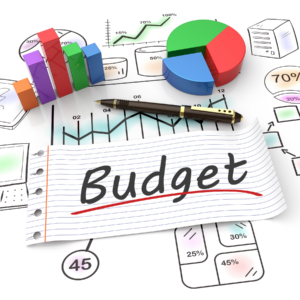 Step 7: Successful Part Time Real Estate Agents Keep a Budget
Have a budget is important for any business, but it is especially important if you want to run a successful part time real estate business. You should be planning for no guaranteed income for the first 60-90 days & that you will need to pay for your expenses up front. The good news, since we are still holding our full time job (or second part time job) our main expenses are being covered as before, but we need to now budget in our real estate expenses as well.
Also a good idea is to have about 3-9 month reserve (depending on your situation) set aside just in case any out of the ordinary expenses come up. Here are a few examples of expenses that you may incur for your real estate business:
Education, training & real estate conferences: This will vary greatly, but if your current broker does not offer these for free, you may be expected to spend $100-$1,500 per year or more, depending on which activities you choose.
Marketing & advertising: You could spending anywhere in the area of $100-$500 per month for a website, social media, flyers, postcards & other marketing expenses. Often times when starting up, you are putting more of your time into the marketing aspect of your business, but as you get busier, you may need to start allocating a larger budget.
Additional transportation expenses: You will need to consider how close do you live to your real estate office, your market neighborhoods & your current full time job and factor in how much fuel, insurance & maintenance on your vehicle will cost.
Managing your cash flow & building a budget that works for your business is key. You should strongly consider purchasing a business data base, such as QuickBooks, to manage your daily, monthly, & yearly expenses. Also opening a separate business bank account and business credit card will help you keep your business expenses separate from your personal expenses, which will help your tax accountant file your taxes & keep you out of IRS hot water.
Step 8: Successful Part Time Real Estate Agents Treat Your Clients They Way You Want to Be Treated
A large part of becoming a successful part time real estate agent is learning how to engage with your clients and provide value. One of the best ways of doing this is to follow the golden rule: Treat others the way you would like to be treated. Here are a few attributes that will serve you well when you serve others:
Trustworthy
Responsive
Polite & respectful
Respects personal value
Positive reputation in the community
Think back to a time when you were working with an individual in sales and had a great experience. What did that encounter entail? You may have walked away and experienced all of the above attributes from that salesperson, all of which had nothing to do with the sale itself. At the end of the day, people want to do business with people who they know, like & trust.
Step 9: Successful Part Time Real Estate Agents Build Your Presence Online
Building your online presence is so crucial to becoming a successful part time real estate agent. Your potential clients are already on various social media platforms, so you need to be where your clients are at. Regularly updating your website & social media platforms with informative content that provides your clients value – is a great way to become successful.
Build a website. Whether you utilize a website offered by your brokerage or if you build your own, keeping your website updated with search engine optimization (SEO) techniques, informative blog posts, provide multiple ways of getting in touch & clear calls to action is a great way for your site to be found & used by your clients.
Develop a social media strategy. Sharing market updates, listings, creating ads that target clients, engaging with your social media connections & providing valuable shareable content like real estate articles & blog posts will help you build a better online presents. Also, keep in mind that there is no way you can be on all the social media platforms, nor that you should. Do only the ones that you like and what you are currently on and this will come across naturally to your social media connections.
Step 10: Successful Part Time Real Estate Agents Communicate Effectively
Learning how to communicate effectively with your potential & current clients is trait of successful part time real estate agent. You will need to become masterful on all of these modes of communication:
Text messaging. Text messages can get a quick response and can be used to prompt further communication with your clients via other modes of communication. This is becoming increasingly preferred by both buyers & sellers.
Phone calls. A phone conversation is a great way for your clients to hear your personality come through. It is also vital to setting up future appointments & converting leads.
Email. Sending an email is often the most preferred method of communication, especially if you need to establish a paper trail with your client & allows your customer time to digest information. It can also be your lowest form of communication, because it is least personable. None-the-less it is still a great way to follow up with clients and generate leads as it keeps you in top of find fairly easily.
Video messages & virtual meetings. Especially considering the world we live in today, video messages & virtual meetings are become the best way of communication with clients. It allows you to not only convey your personality & tone, but also your expressions & feelings.
Meet your clients face to face. This is still one of the best ways to communicate with your clients, especially if you are trying to build a genuine report with them and continued referral business. This is the best way to build trust & establish a relationship with your clients that will be with you for years.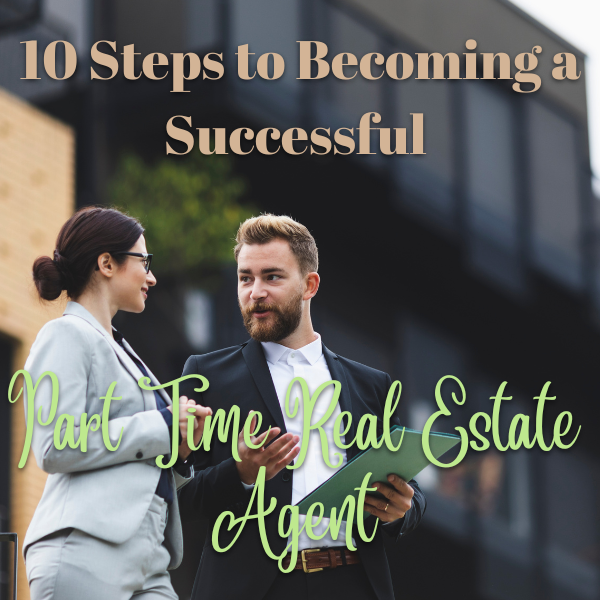 For more articles, tips & data on how to be a successful part time real estate agent, visit our blog homepage.
If you would like to learn more information on how to join our team at eXp Realty, click here.