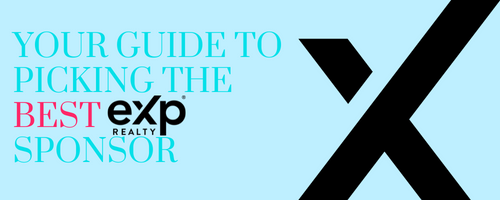 If you are looking to join eXp Realty, the #1 best brokerage for part time & full time agents, then you first need to pick an eXp sponsor. This may seem daunting at first, but it is really not as difficult as it seems, but it is the most important decision you'll make at eXp Realty, as it will impact your entire experience with the company. In this blog post, we will walk you through the process of picking the best eXp sponsor and give you some tips on how to make the process easier.
What is an eXp Sponsor and Why Do I Need to Pick One to Join eXp Realty?
Every agent that joins eXp has to be sponsored by an agent who is already with eXp Realty. Before you are allowed to finish signing the eXp Realty ICA (Independent Contractor Agreement) and application, you must pick the person who has "most influenced your decision to join eXp".
Picking the best eXp Sponsor is so important because your sponsor is imperative to your success with eXp Realty and the additional value he or she brings to your real estate business. Once you choose your eXp Sponsor, you cannot change, unless you leave the company for 6 months and return naming a new eXp Sponsor, which is why picking the best eXp Sponsor is so significant.
eXp Realty is an unique brokerage model because they do not pay for a professional recruiting team, like most traditional brokerages. Instead, the founder of eXp Realty, Glenn Sanford, was a visionary and left the recruiting and growth side of the brokerage to their agents through an opportunity called Revenue Share.
Revenue Share is a completely optional program, but it is available to each eXp agent, on day one. If you wish to grow a Revenue Share organization, eXp Realty shares with the agents a percentage of the eXp side of the 20% commission split (eXp Realty has an 80/20 split). Nothing is paid to the eXp Sponsor out of your side of the 80% commission split. For a full explanation of how Revenue Share works, see the video below.
The benefit for you is that your eXp Sponsor is incentivized to help you grow your real estate business, because if there are no sales, then there is no revenue share for the eXp Sponsor. The eXp Sponsor does not get paid for just bringing on numerous agents; they have to be successful as well as a leader if they wish to enjoy the benefits of revenue share. The eXp Sponsor acts as your partner and another mentor for your real estate business, which is why it is so important to picking the best eXp Sponsor.
How Do I Go About Finding & Picking the Best eXp Sponsor?
Picking the best eXp Sponsor can be a challenge, especially if you don't know anyone who is currently at eXp Realty, and even if you do, how do you know you are picking the best eXp Sponsor for your real estate business?
As mentioned previously, your eXp Sponsor as it reads in the ICA is someone "who is the most influential individual in your decision to join eXp Realty." That is all that is "required" of your sponsor, but with over 83,000 agents, picking the best eXp Sponsor that also provides additional value, would be the most beneficial for you. Here are some questions that will help you sort through which eXp Sponsor is ready to be your partner and the which one just wants to collect a revenue share check:
What training and support does your potential eXp Sponsor & your Sponsor's organization offer you that is above and beyond what is already offered to every eXp agent in the eXp World?
Does your potential eXp Sponsor's values align with how you would like to run & build your real estate business?
Does your potential eXp Sponsor have a system in place to run a successful team and are they duplicatable for your own business?
Does your potential eXp Sponsor believe in eXp's Core Values of community, service, sustainability, collaboration, transparency, integrity, innovation, agile & fun?
Does your potential eXp Sponsor give you the systems & trainings to either focus on production, revenue share or both?
How is your potential eXp Sponsor going to help you make a smooth transition from your old brokerage, or if you are a new agent, help you get started and plugged in?
Is your potential eXp Sponsor willing to invest more time into your success, rather than their own?
Ask your potential eXp Sponsor what their personal success when it comes to revenue share.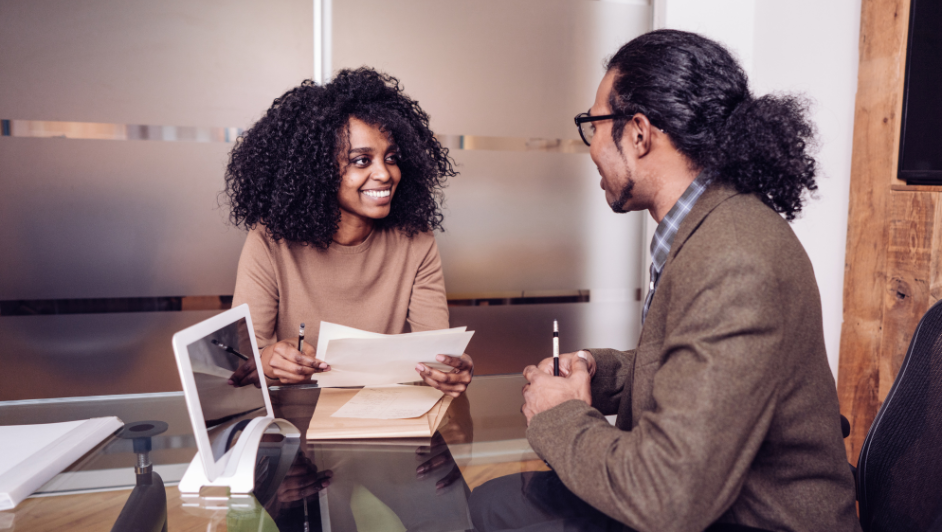 Keep in mind these important points when picking the best eXp Sponsor:
Your potential eXp Sponsor is NOT always going to be the first agent that you talked to about the eXp model.
Your potential eXp Sponsor should NOT be a random agent found online who you never spoken and built a relationship with. It is ok to find an agent online, but meet with them over a virtual meeting and get to know them first to see if they are a right fit.
Your potential eXp Sponsor does NOT need to be friend or family member who is currently with eXp. Sometimes these people are not always going to be the best business partners for your real estate business.
Your potential eXp Sponsor does NOT need to be a local agent in your area.
Picking the best eXp Sponsor that offers the most collaborative culture is one of the key indicators that you will be successful at eXp Realty.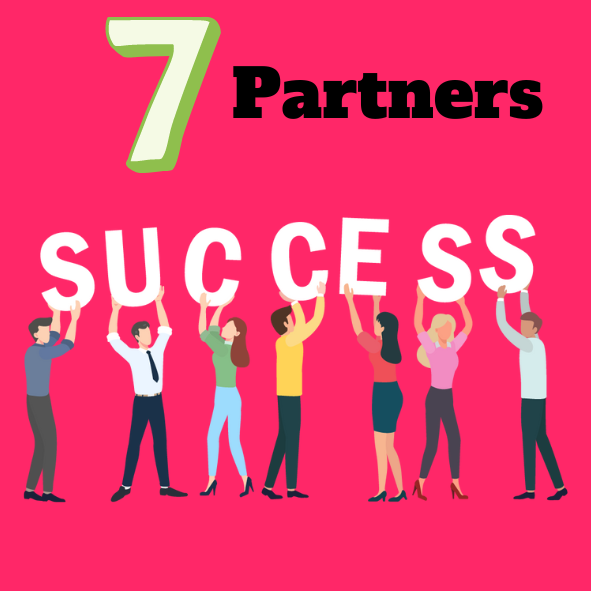 Your Sponsoring Organization: Untapped Potential Partners 7 Tiers Above
Most agents are aware of the 7 tiers below in your revenue organization and the benefits, but what most agents don't talk about is the power and how to utilize your 7 partners above you when you are picking the best eXp Sponsor.
You have immediate access to the 7 levels of eXp Sponsors, which means you have 7 times the support. Your eXp Sponsoring Organization will also have additional tools & resources that are available to you as well. It is powerful because while your eXp Sponsor is a great resource, its like gaining 7 additional eXp Sponsors, who all bring their unique value skillsets & systems to your real estate business. It helps you to plug in instantly and hit the ground running from day one.
Picking the Best eXp Sponsor
You have reached out to a couple of potential eXp Sponsors and you are ready to pick the best eXp Sponsor, but how do you choose? Is there a potential eXp Sponsor that been the most helpful, easy to get in touch with & just "meshes" well with your personality? Are they kind, courteous & approachable? Chances are, they are going to continue to be the same after you have joined eXp.
If you are still picking the best eXp Sponsor, book a private one on one call with us. We will give you as much information that is needed for you to make an informed decision if our sponsoring organization, The Agent Wealth Hustle, is the right choice for you.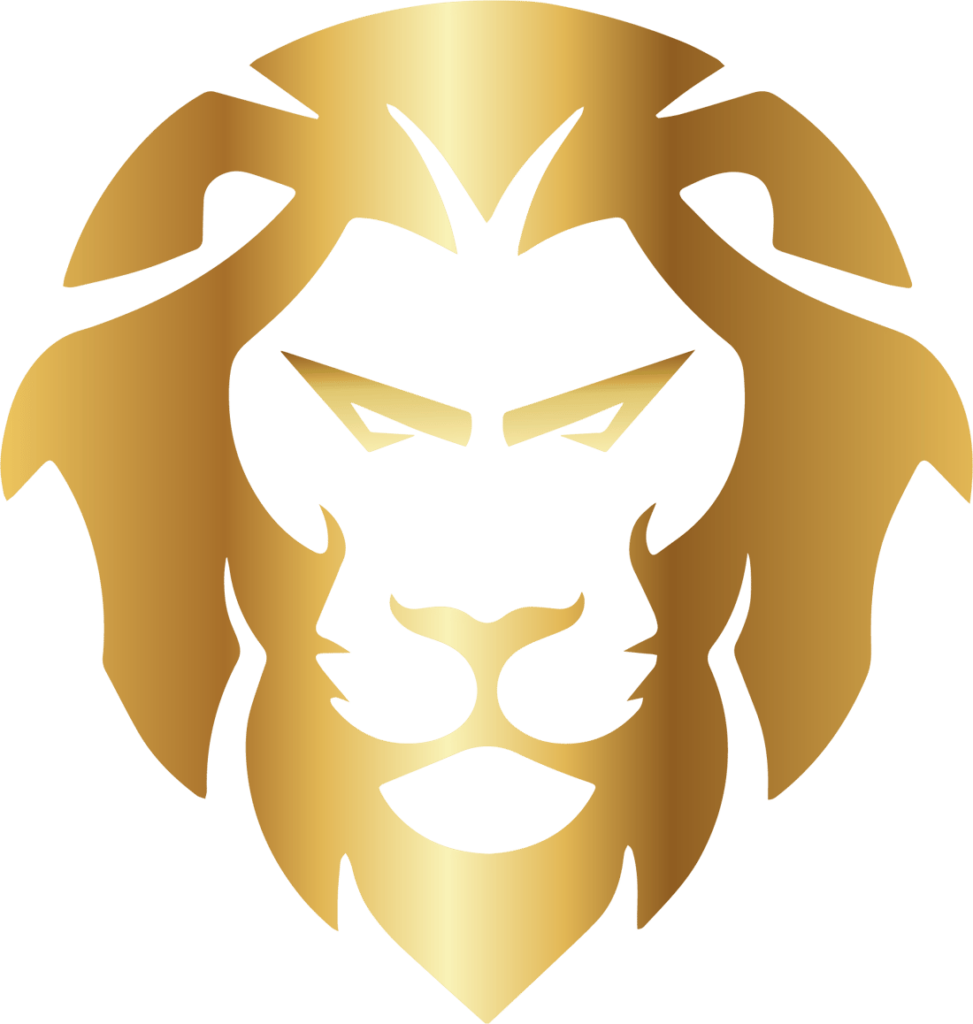 Why The Agent Wealth Hustle is the Right Choice for Your eXp Sponsoring Organization
eXp Realty is an unique cloud based brokerage model that offers all of their agents so many benefits. In addition to that, Maijia Donovan and her sponsoring organization The Agent Wealth Hustle offers the following valuable support:
One on One Support – Navigating eXp Realty can be a challenge, but your team will be there to guide you through what to expect when joining eXp. If you are a brand new agent, we will be there as an additional support to get you started.
Weekly Live Masterminds – There are several weekly live masterminds that are held with the top agents & partners of our organization. This is where we talk about what is going on in the market, investing and collaborate on what is working for our businesses, along with providing additional training.
The Agent Wealth Hustle Private Slack Channel – For ease of access to all of our team members & shared resources.
Free Access to Onboarding Videos and Checklist– Developed by one of our partners, Charlie Cameron, as a guide to help you with ease to navigate through the onboarding process with eXp. Only members of our organization gain access to this.
Exclusive Membership to the Revenue Share Training Academy – Over 100 videos lead by Connor Steinbrook, who has built a Revenue Share Organization of over 2,000+ agents. One of its kind at eXp and only given access to people who are part of our sponsoring organization. If building your own Revenue Share organization is something that you are interested in adding to your business plan, this is a made simple duplicatable model for easy plug and play.
Access to Weekly Live eXp Explained Presentations – To help your Revenue Share business grow easily and with the support of your partners, so you don't have to do the heavy lifting yourself. The live eXp Explained Presentation is an interactive meeting where prospective agents learn the eXp Model correctly & have their questions answered in live time.
Exclusive Real Estate Investing Fundamentals Course – You will access to over 150 videos on how to build your real estate investment portfolio from our top investor agent partners.
Exclusive Social Media & YouTube Marketing Course – You will have access to a course on building an YouTube channel and how to become an influencer in the real estate space.
Access to our Exclusive Resource Drive – We have built in systems, resources and trainings that will help you negotiate better, communicate better & be a more productive agent. We succeed, when you succeed.
Help with Analyzing Your Real Estate Investment Deals – Bring all of your under contract investment deals to be analyzed by an experienced Multi-Family investor & syndication partner with over 194 units in his portfolio.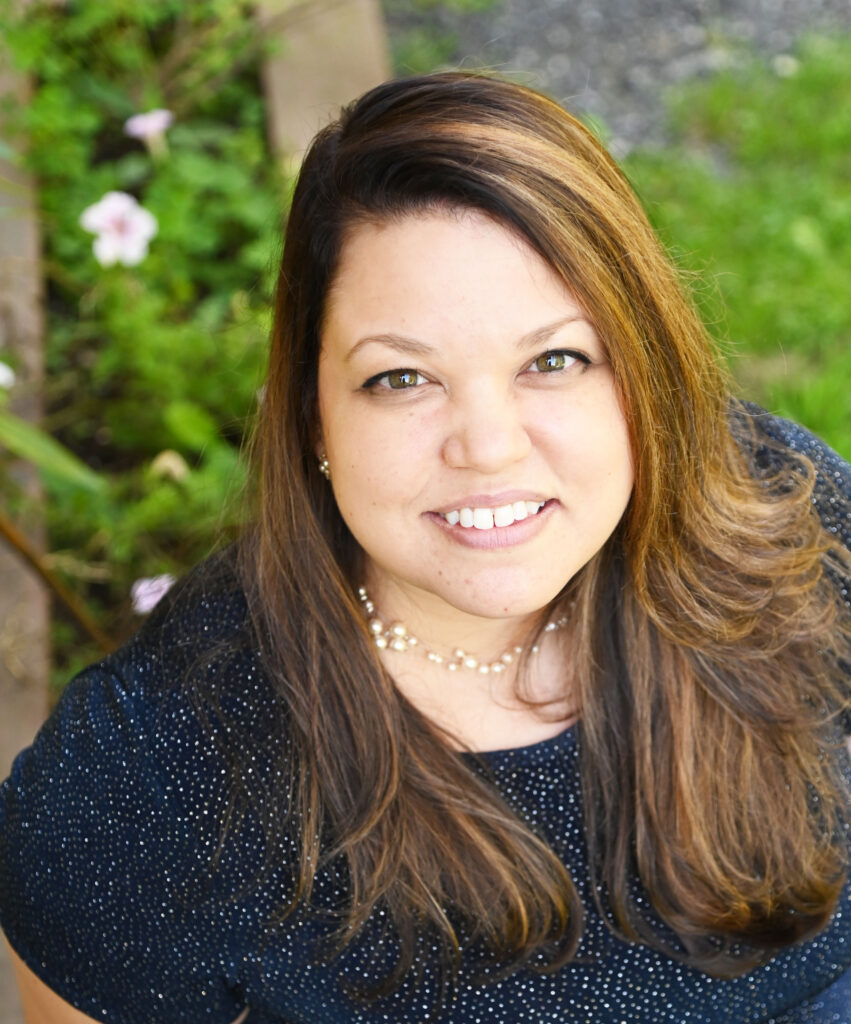 If this sounds like the organization for your, then look no further, but we understand that the eXp Model is not for everyone. What we do know is that it is worth considering, especially if you want to better you and your family's life. Set up a meeting with us if you are interested in learning more about how eXp can 10X your real estate business & if it is the right decision for you. We look forward to meeting you and find out how we can help you on your real estate journey!
For more articles, tips and data on how to be a successful real estate agent, visit our blog homepage.
If you would like to learn more information on how to join our team at eXp Realty, click here.